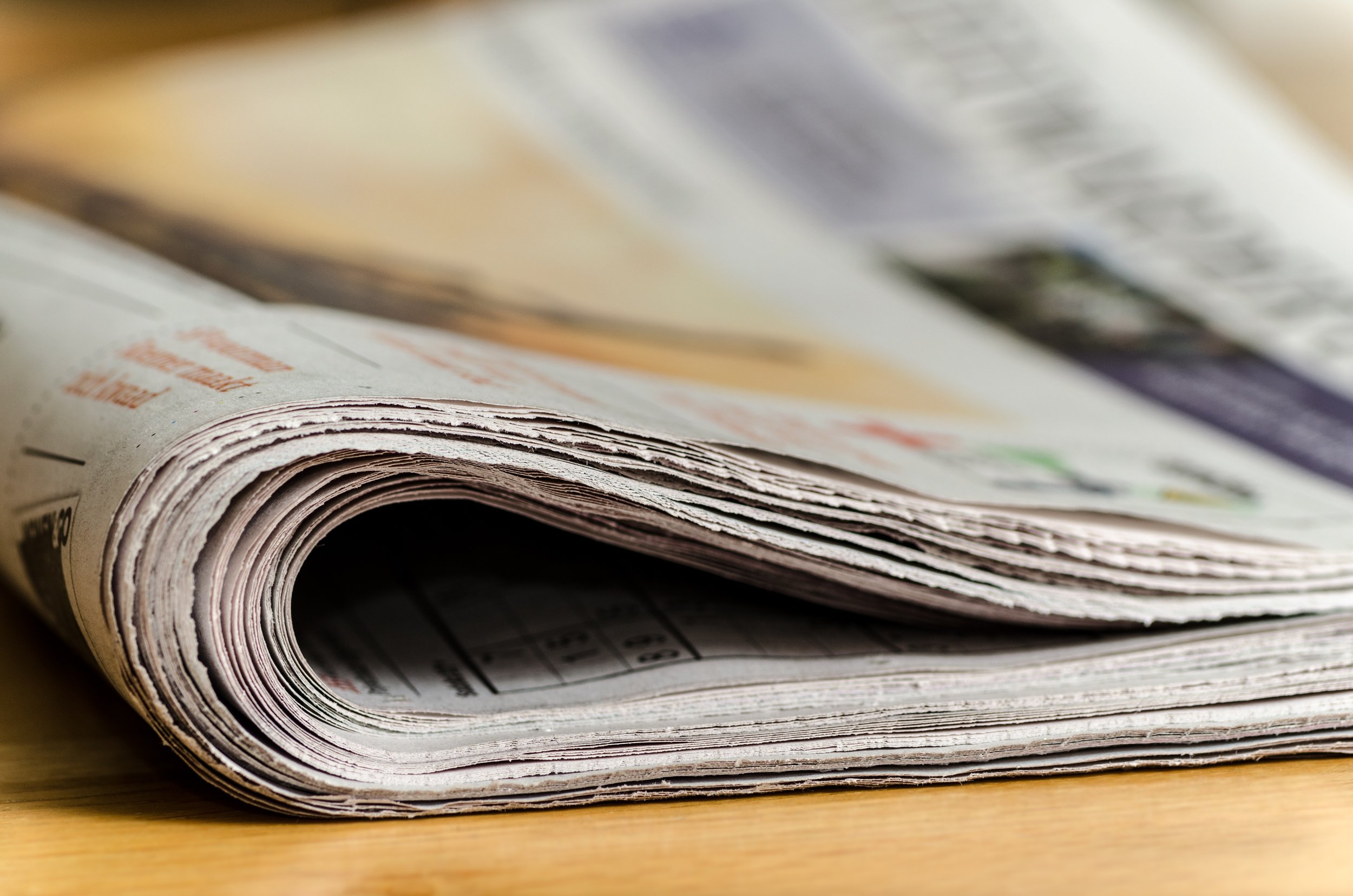 NewS Articles Featuring The Canadian Deprescribing Network
2019
New resources to aid doctors in lowering opioid doses
CMAJ News, July 9th, 2019
Pharmacists must work with others to roll back polypharmacy culture
The Pharmaceutical Journal, July 9th, 2019
Nathalie le midi : Le scandale des pilules chez nos aînés
Interview with Camille Gagnon, Assistant Director of the Canadian Deprescribing Network
blvd 102.1, May 9th, 2019 (available in French only)
Millions of Canadians using acid-reflux drugs for too long, risking health side-effects
CTV News, May 5th, 2019
Surmédicalisation: «C'est insensé de prendre tout ça!» - Dre Cara Tannenbaum
98.5 Montréal, April 24th, 2019 (available in French only)
Quand les pilules rendent malades
L'actualité, April 14th, 2019 (available in French only)
Des solutions pour diminuer notre dépendance aux pilules
Les Éclaireurs - Radio Canada, January 29th, 2019 (available in French only)
The Unsung Role of the Pharmacist in Patient Health
New York Times, January 28th, 2019
Il faut réduire le fardeau médicamenteux des aînés
Médium large - Radio Canada, January 18th, 2019 (available in French only)
2018
Les aînés prennent trop de pilules... pour rien
Journal de Montréal, December 18th, 2018 (available in French only)
Les aînés prennent trop de pilules... pour rien
TVA Nouvelles, December 18th, 2018 (available in French only)
Senior Care
MATV, CityLife, December 6th, 2018
Want to cut down on your meds? Your pharmacist can help
Medical Xpress, November 14th, 2018
Deprescribing: the fightback against polypharmacy has begun
The Pharmaceutical Journal, November 2nd, 2018
Are Older Adults Taking Benzodiazepines Safely?
U.S. News, October 19th, 2018
New website promotes tackling insomnia without use of medication
CBC News, July 13th, 2018
Grey Matters: When it comes to medication, less is more
National Post, June 28th, 2018
All these medications!
The Chronicle Herald, May 28th, 2018
Study: Seniors Prescribed Too Many Risky Drugs
Fraser Valley News, May 22nd, 2018
Greater risk for drug reactions in older women
980 CKNW Radio, Global News, May 19th, 2018
Should you deprescribe? Why some doctors think you may be taking too many medications
Global News, April 28th, 2018
Why some doctors want people to take less medication
Global News, April 28th, 2018
De plus en plus d'aînés victimes des opioïdes
(More seniors falling victim to opioids)
TVA Nouvelles, April 10th, 2018 (available in French only)
A Quiet Drug Problem Among the Elderly
New York Times, March 16th, 2018
"Drug holidays" and deprescribing
Focus on Victoria, March 7th, 2018
Over-medicated seniors are an 'unseen epidemic'
CBC's Quirks and Quarks, February 24th, 2018
Ces pilules qui peuvent causer des chutes
(These pills that can cause falls)
Virage Magazine, February 14th, 2018 (available in French only)
La déprescription et la surutilisation des ressources dans le domaine de la santé
(Deprescribing and the overuse of resources in the health sector)
Radio Canada, February 5th, 2018 (available in French only)
Faire du tri dans son ordonnance, un bon réflexe (Cleaning out your prescriptions, a good reflex)
Que choisir, January 2018 (available in French only)
2017
An Overlooked Epidemic: Older Americans Taking Too Many Unneeded Drugs
Kaiser Health News, December 12th, 2017
The other big drug problem: Older people taking too many pills
Washington Post, December 9th, 2017
Fall prevention month: The more medications a patient is on, the more likely they are to fall
Memorial University Gazette, November 15th, 2017
For some people, opioids can actually make pain worse
CBC News, November 4th, 2017
Live interview Dr. Justin Turner on SiriusXM's Doctor Radio
Monday, October 30th, 2017, 4:00-4:30pm ET
Hey doc, can you get me off these meds?
UdeM Nouvelles, September 15th, 2017
'Deprescribing' gains support from majority of Canadians over 65, survey shows
News Medical, September 15th, 2017 (also featured here, here and here).
Interview: Deprescribing & Reducing Risky Medications in Aging
Better Health While Aging Podcast, August 24th, 2017.
Interview with Cara Tannenbaum.
Easy to Start, Hard to Stop: Polypharmacy and Deprescribing
Medscape, June 1st, 2017
Les effets indésirables des médicaments sont plus souvent néfastes pour les femmes (Side effects of medications are often more harmful for women)
Journal de Québec, May 30th, 2017 (available in French only)

Une docteure milite pour diminuer la prise de médicaments chez les aînés (A physician is fighting to reduce medication use among seniors)
L'Express, May 18th, 2017 (available in French only)

Reality check: Do common painkillers increase your risk of heart attack?
Global News, May 10th, 2017

Grand-maman prend trop de pilules! (Grandma takes too many pills!)
UdeM Nouvelles, May 4th, 2017 (available in French only)
« Ai-je vraiment besoin de ce médicament? », une question cruciale
Les Éclaireurs (Radio Canada 95,1 FM), May 2nd, 2017

Reducing inappropriate prescribing easier said than done
CMAJ News, April 25th, 2017
Drug Misadventures. Deprescribing partnership integral part of holistic view of medications regimens.
Memorial University Gazette. February 24th, 2017.
Four ways to save money on your prescription medications.
The Battlefords News-Optimist, February 7, 2017
Four ways Canadians can save money on prescription meds. The Globe and Mail. January 31, 2017
2016
More is not always better: More drugs mean seniors more likely to land in hospital, says study.
National Post, October 12th, 2016; and Montreal Gazette, October 11th, 2016
When patients take too many drugs, doctors deprescribe.
Pharmacy Today, American Pharmacists Association, Oct 12, 2016
Perchance to Dream
Zoomer Magazine. Nov. 18, 2016
When Patients Take Too Many Pills, Doctors Deprescribe.
The Wall Street Journal, October 10th, 2016. Check out the video featuring Cara Tannenbaum.
How 'Deprescribing' Could Change Your Medical Routine.
wbur 90.9, On Point, on National Public Radio (NPR), October 18th, 2016
Deprescribing as Important as Prescribing.
Ottawa Citizen, October 1st, 2016
New Canadian Network Tackles Overprescribing.
CMAJ, September 14th, 2016
Multiple medications are a problem for seniors. Here's how to reduce the risks
Globe and Mail, July 27th, 2016, and Your Health Matters, July 18th, 2016
Steve Morgan, Cara Tannenbaum and colleagues published a study on the frequency and cost of inappropriate prescribing in Canadian seniors. The study received important press coverage:
Too much medication a big issue for Canadian seniors. Regina Leader-Post. May 30th, 2016
Alan Cassels: Countering the over-medication of seniors. Times Colonist. May 28th, 2016
Fighting The Overmedication Of Canadian Seniors. Huffington Post. May 26th, 2016
Older women more likely to be prescribed inappropriate drugs: study. The Globe and Mail. May 23rd, 2016
Prescription drug use among seniors far too high. CBC News. May 22nd, 2016
OLDER AND WISER: New group helps seniors get off drug train. North Shore News. March 27th 2016.
Public Editor: Rushing a story is the No. 1 cause of errors in journalism. The Globe and Mail. March 17, 2016
Docteur, savez-vous déprescrire? Le Soleil. March 15th, 2016. (available in french only)
Seniors and the benefits of deprescribing medications. Breakfast Television. City TV. March 1st, 2016
Dr. James Silvius and Dr Barbara Farrell on morning TV, discussing the creation of CaDeN.
Too many seniors taking too many drugs. Radio Canada International. March 2, 2016
Canadian seniors dangerously overmedicated, advocates call for change. The Current on CBC Radio. March 07, 2016
Canadian seniors dangerously overmedicated, advocates call for change. CBC.ca. March 7th, 2016
Seniors are given so many drugs, it's madness. The Globe and Mail. March 8th, 2016
Deprescribing medications for seniors a safety priority. CBC news. February 26th, 2016
New network aims to wean seniors off inappropriate prescription drugs. Ottawa Citizen, February 26th, 2016
More than one-third of long-term care residents prescribed antipsychotics. CTV News. February 25th, 2016
Deprescribing medications for seniors a safety priority. CBC News, February 26th, 2016